Moral monday
at the borderlands
July 28-29, 2019 + El PASO, Texas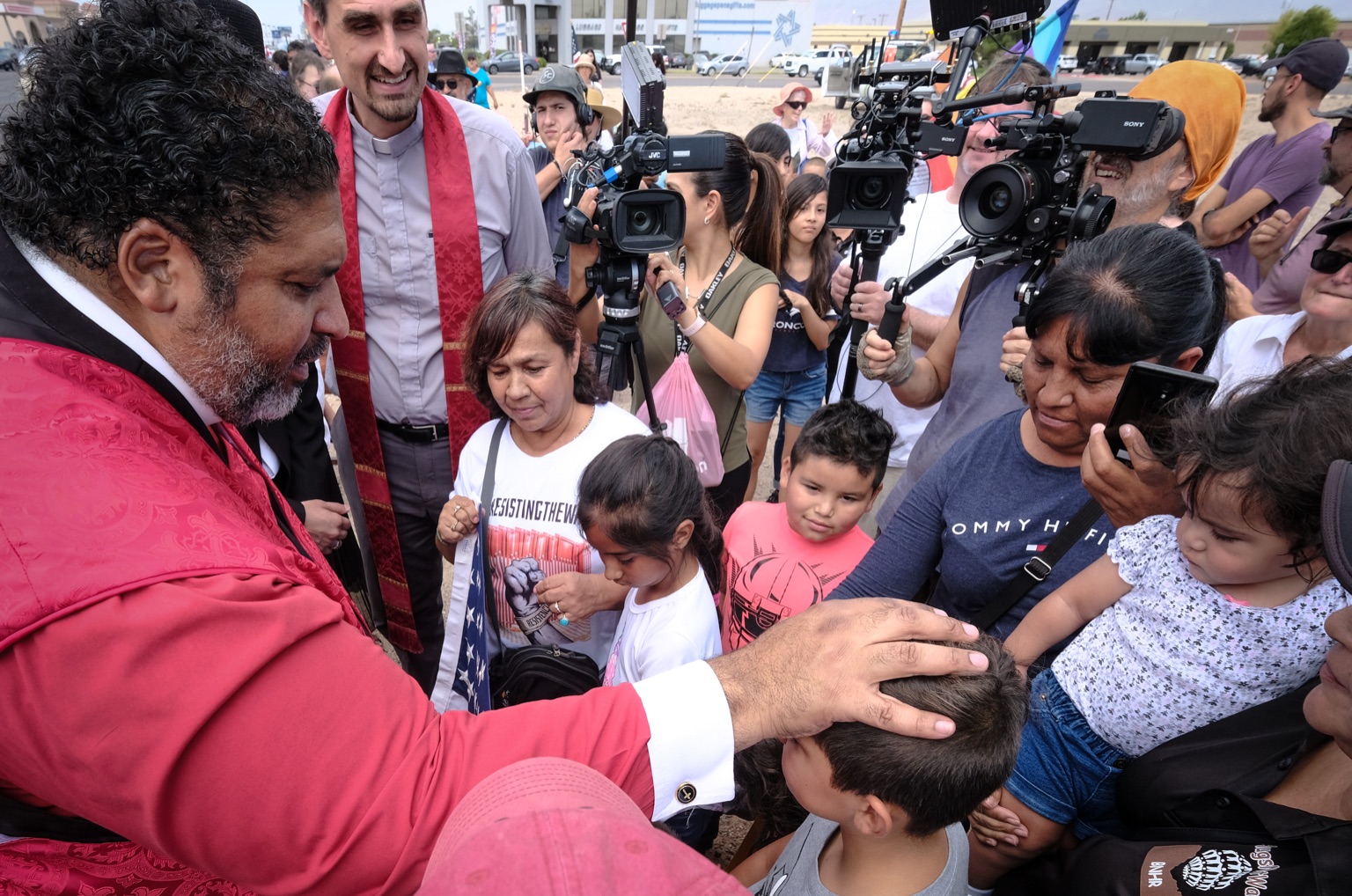 Media Coverage for Moral Monday at the Borderlands:
"If you really change your ways and your actions and deal with each other justly, if you do not oppress the foreigner, the fatherless or the widow and do not shed innocent blood in this place, and if you do not follow other gods to your own harm, then I will let you live in this place, in the land I gave your ancestors for ever and ever. But look, you are trusting in deceptive words that are worthless." —Jeremiah 7:5-8
We were recently in El Paso at the invitation of the Border Network for Human Rights to highlight the violence that their community has been suffering. We heard stories of families separated, asylum seekers turned away and refugees detained like prisoners of war. We heard how their community has been militarized and how poor border communities have been especially targeted. We promised that we would do everything in our power to compel the nation to see this violence. Just a few days later, a terrorist opened fire in El Paso. And then another attack occurred in Dayton.
In reflecting on these outbreaks of violence, our hearts are broken. This moment demands a moral reckoning with who we are and who we want to become as a nation.
Our Moral Monday at the Borderlands Demands:
We demand an end to child detention.

We demand that all refugees seeking asylum be granted the due process to do so.

We demand equal protection under the law.

We demand the preservation of human rights.

We demand a termination of the "Remain in Mexico" program, which is putting migrants at high risk for kidnapping, theft, extortion, and abuse.

We demand an end to family separation.
Our demands are grounded in the most basic religious teachings and guaranteed by the Constitution.